Faith's Journey Trio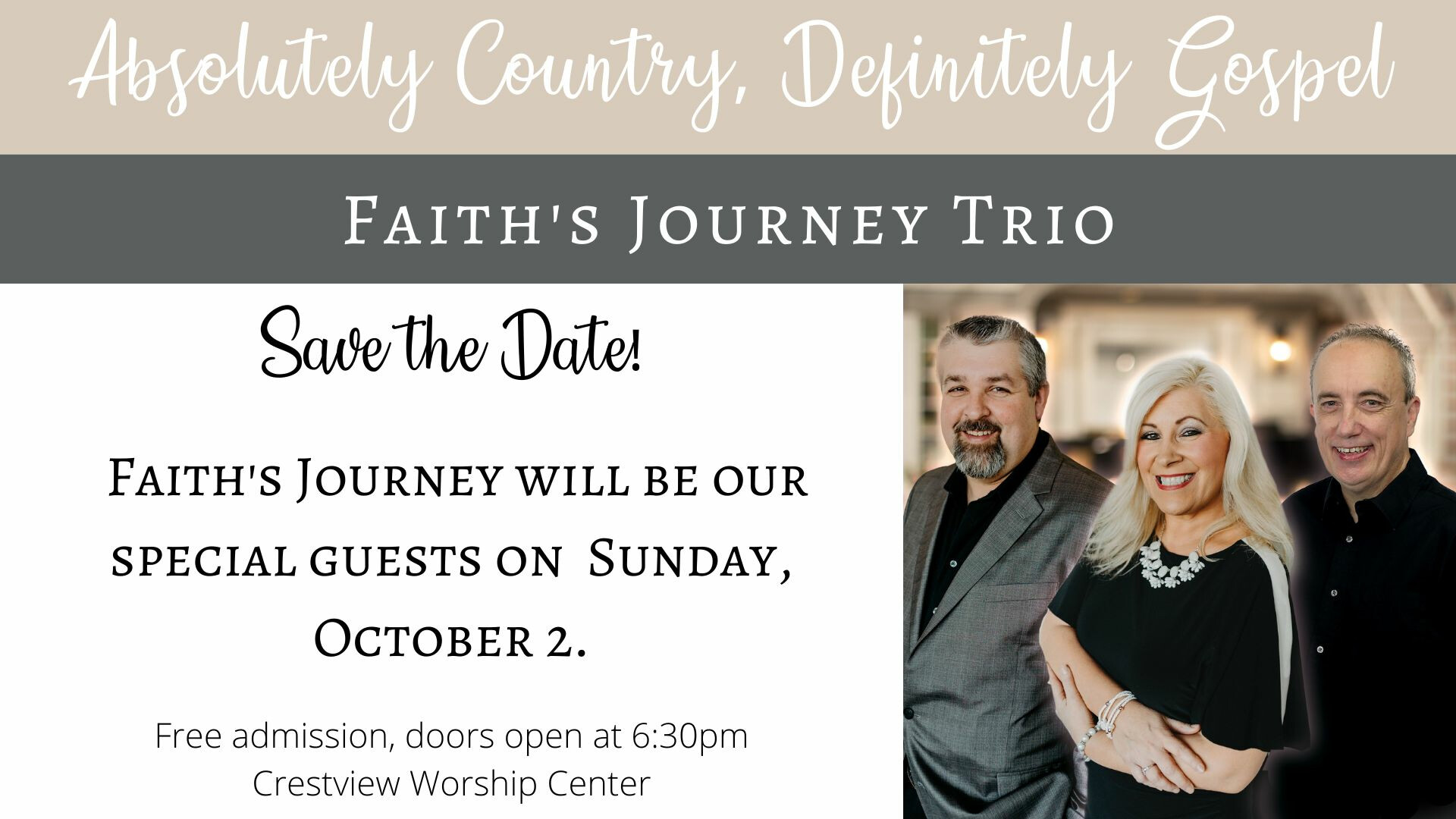 Faith's Journey Trio is back!
Don't miss an evening of music that is absolutely country, definitely gospel! The group has been singing great traditional gospel music since 2012 and this will be their third time with us. Bring someone you know, as Faith's Journey will encourage the believer and introduce the lost to Christ.